Today the closing conference of the H2-Share project took place at Wystrach in Weeze, Germany. The project partners presented their findings with the heavy-duty hydrogen truck and mobile hydrogen refueling station. The project generated knowledge, experience and lessons learned that will be of great value in future hydrogen projects, such as H2Haul.
The H2-Share truck, built by VDL, eventually completed 5 demonstrations at BREYTNER Zero-emission Transport, ABC-Logistik, Colruyt Group (both in Brussels and in Dole) and DHL.
The mobile hydrogen filling station also performed during numerous demonstrations, some of them at the same time as the truck.
The end-users shared their experiences and recommendations in a panel discussion. Afterwards, the project partners visited the WyRefueller production line at Wystrach.
You can download the interesting presentations with most of the findings here.
Check out the photo report!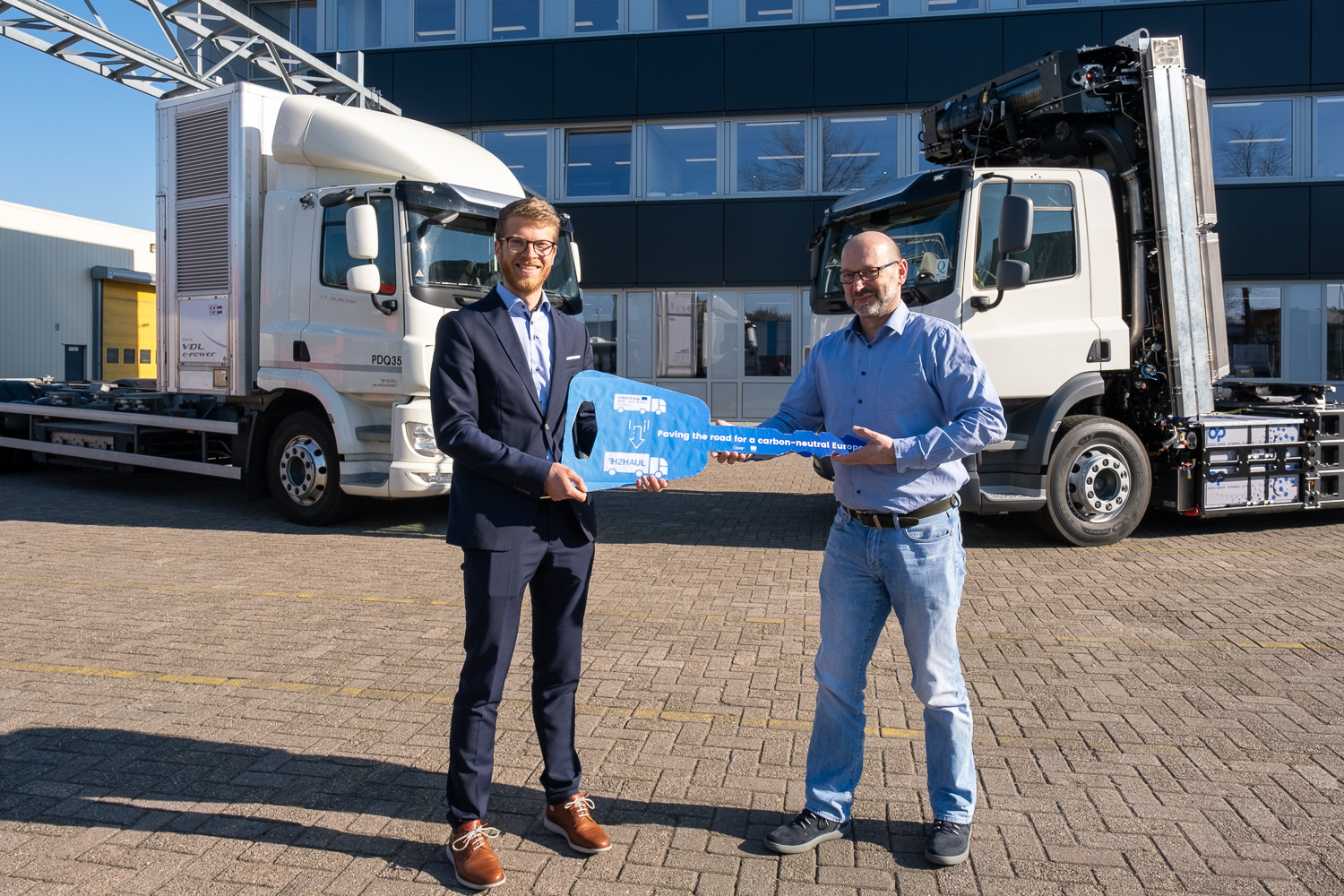 H2-Share & H2Haul: Paving the road for a carbon-neutral Europe!
In this photo: Mathieu Wuyts, H2-Share Project Manager, WaterstofNet (left). Dion Verhulst, Project Manager for H2Haul at VDL (right). (Photo © Hans Stockmans)